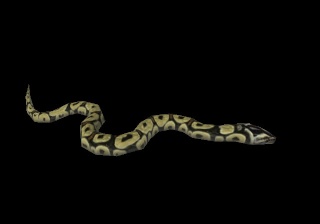 1. Talk to Celedonicus in Qeynos bard guild. Kill bandits in Tak Hiv (c) to farm 4 Sashes. Return to Celedonicus.
2. Talk to Jezia in Qeynos(sw), just outside castle by a tree. Kill Slayers/Inquisitors in Burial Mounds(sw) to farm Jezia's Locket. Return to Jezia and deliver note in Freeport, return to Celedonicus.
3. Talk to Adiliv in Arcadin near pool inside city. Kill Enchanting Sirens in Vastly Deep(e) to farm Adiliv's voice. Return to Adiliv.
4. Talk to Nicton in Gentar's Mine(e) in dwarf camp with tall tower just east of coach. Kill Eyes in EG to farm an Eyelash. Return to Nicton.
5. Talk to Mervol in Davar Manor next to tree by coach. pay Jebodan 5k (maybe more or less depending on your choice) in the manor house across from Mervol. Return to Mervol.
6. Return to Celedonicus in Qeynos bard guild.
7. Run up coast from castle to Qeynos(nw) to spawn Graal the Leviathan - BIG snake that moves from the land to the water - can use some type of rune to get him in the water or the land, otherwise you can wait on land and kill him pretty easily. Graal drops four scales (Evil Tanks need also)
NOTE: You can bind him to either element with a Rune of Earth or Rune of Tide. Rune of Earth binds Graal to land, and can be farmed at EG. Rune of Tide binds Graal to the sea and can be farmed at any of the new Siren camps. Graal is weak against disease spells, and for resists:PR
Return the Scales to Celedonicus for your exp. (no item, armor or spell)
---
Permissions in this forum:
You
cannot
reply to topics in this forum